At Hurst Group we propose, supply and install the full furniture package to compliment the main office accommodation fit-out.
Whether the furniture is designed in-house or by others, Hurst works with the majority of the superior office furniture manufacturers in providing the best suited pieces to complete the new office environment.
The selection of office furniture does not just involve the aesthetics of how it looks, it is also vital to ensure they make a positive form and functional impact, so each item fulfils its role correctly in the completed workspace.
As there are hundreds of chairs and numerous desks that can be offered, it is our role at Hurst Group to ensure the correct product options are selected. By having access to the major manufacturers we can propose the most practical and versatile products to provide the correct solution for your work spaces.
As well as loose furniture pieces, this also encompasses lighting, ergonomic desk accessories such as monitor arms and CPU supports, and ICT product solutions. Included also are contemporary product solutions that support modern ways of office interaction and working – hoteling, impromptu meetings, blue sky arenas, town-hall areas and so on.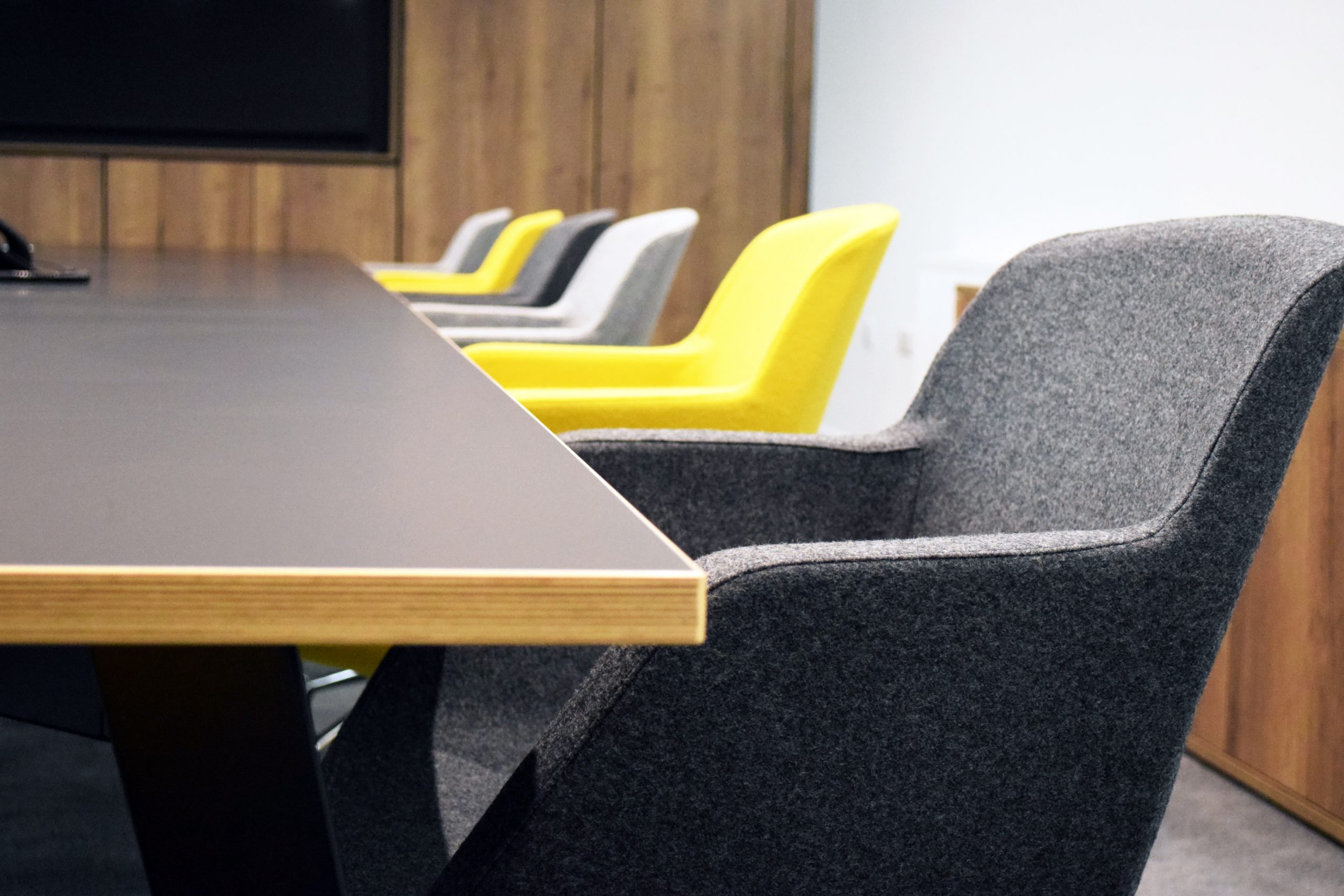 As well as general workplace furniture Hurst Group provides bespoke reception furniture, Meeting and Collaboration space furniture and technology, and pieces for classrooms, kitchens and café breakout spaces and washroom areas.
At the centre of any design work input is sustainability, and Hurst Group will always consider the reuse and/or refurbishment of existing asset stock within any product proposals. In all these areas it is our role to specify, supply and deliver the right products at the right price, on time and to suit the whole project.
For all sales enquiries please contact:
Tel: 01274 670077 Email: marketing@thehurstgroup.co.uk Sales Enquiries: mike.hall@thehurstgroup.co.uk